Gym & Yoga Studio
Alchemy is the Gnostic Centre's Integral Health & Fitness Centre, at its Delhi campus.
Emphasis on Health & Wellness led to the setting up of Alchemy – with a Gym & Yoga studio, as well as a natural and organic food Café, in 2007.
Individual as well as group sessions are organized at Alchemy. The instructor designs the work-out for each person individually, based on their needs and health.
A few sample Workshops & Classes
Hathayoga & Pranayama

Healing & Meditation with Swara

Eurythmie

Integral Fitness & Yoga

Tai-Chi: Cultivating Stillness, Cultivating Dynamism 

View Pictures

The Art of Healthy Living
Timings
Tuesdays to Sundays (Mondays closed): 6.30am to 12.30pm; 4pm to 8pm
Contact: Durjee Bhoi @ 99995-50063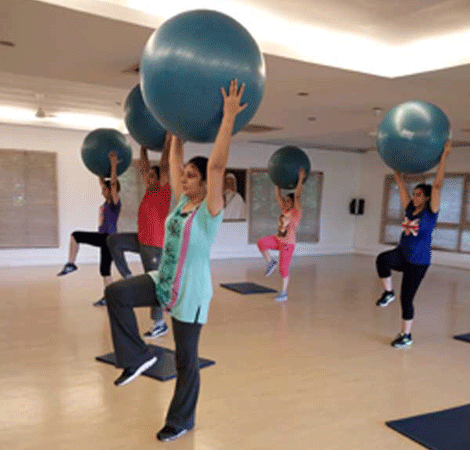 It has been two months since I joined the Gnostic Centre Gym. I suffered from severe migraine and vertigo. The yoga sessions along with meditation and cardiovascular have helped me immensely. The credit goes to our wonderful coach and trainer Durjee.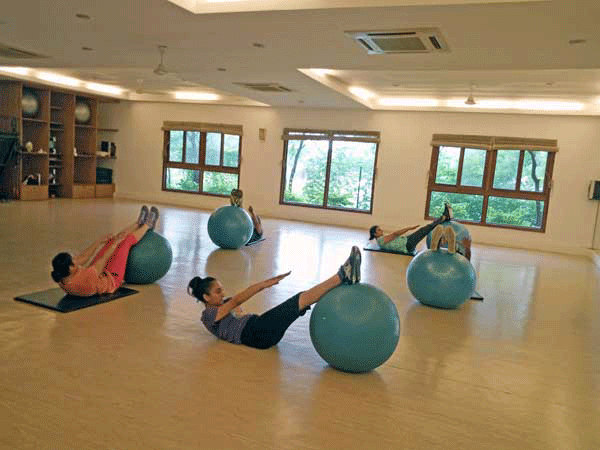 I have been a regular at the gym for many years. It started 6 years ago when my older daughter joined L'avenir preschool. It's a wonderful place with an amazing coach. A positive environment with a great deal of support. Durjee bhaiya takes personal interest in training and helping each of his students.