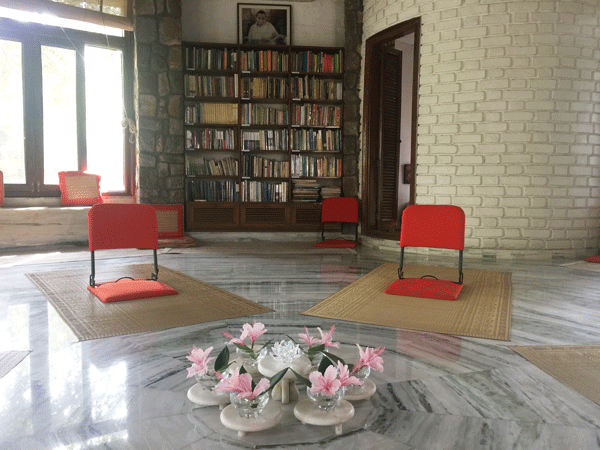 The Gnostic Centre (Delhi campus) houses a Library & Bookshop.
Library
"A library should be an intellectual sanctuary where one comes to find light and progress."
The Mother
The Library at The Gnostic Centre is a sanctuary of peace and silence. The books have been carefully selected for their depth of insights and impact on the growth of consciousness.
The topics cover Integral Yoga, Philosophy, Psychology, Management, Education, Art, Architecture, Literature, Gardening, etc.
In a peaceful environment you can put on soft music and spend a wonderful time reading.
The membership enables you to issue two books at a time, for two weeks. You may re-issue once, over the phone.
Timings: 10:00am – 6:00pm (Tuesday – Sunday), Monday closed.